Design your own prints using Canva
Canva is a powerful tool to design all types of media for print and web use. QQprinting suggests you use this to create your prints to send to us!
To get started, head over the canva website.
You can create an account there, or link directly to Facebook or a Google account.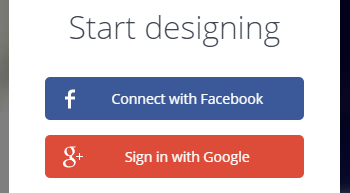 Once you create an account, select the type of print you want.

Canva's about pages: Album Covers Banners Brochures Business Cards Cards Flyers Postcards Posters
From here, there are a multitude of pre-made layouts for every application. You can upload your own images for your designs, and use Canva's assets as well.
Once you are done designing, you can save the file as a "Print Ready PDF". To submit this to us for printing, visit our Quote request Page, and upload the file you downloaded.
Note: While Canva has many free items to use (and you can upload your own), they also provide stock images at the cost of $1 per image used.
The Canva name and graphics are all owned and operated by www.canva.com